about us
We're the Marcantonio's – Ennio, Maggie & Maritza – and we started making homemade salad dressings in 1998. So many friends and family raved about the taste that it has grown into a family business. Since 1998 we've expanded our business to ten delicious dressing & marinade flavours ranging from sweet to savoury, as well as garlic feta spreads, pre-made dips, dip mixes, and pizzelles.
All of our products are made in small batches, which means you get the same great taste every time! Our products contain no preservatives, additives, artificial colours or flavours. We are proud members of the Carp Farmers' Market for over 20 years and you can find us there all season long from May to the end of October!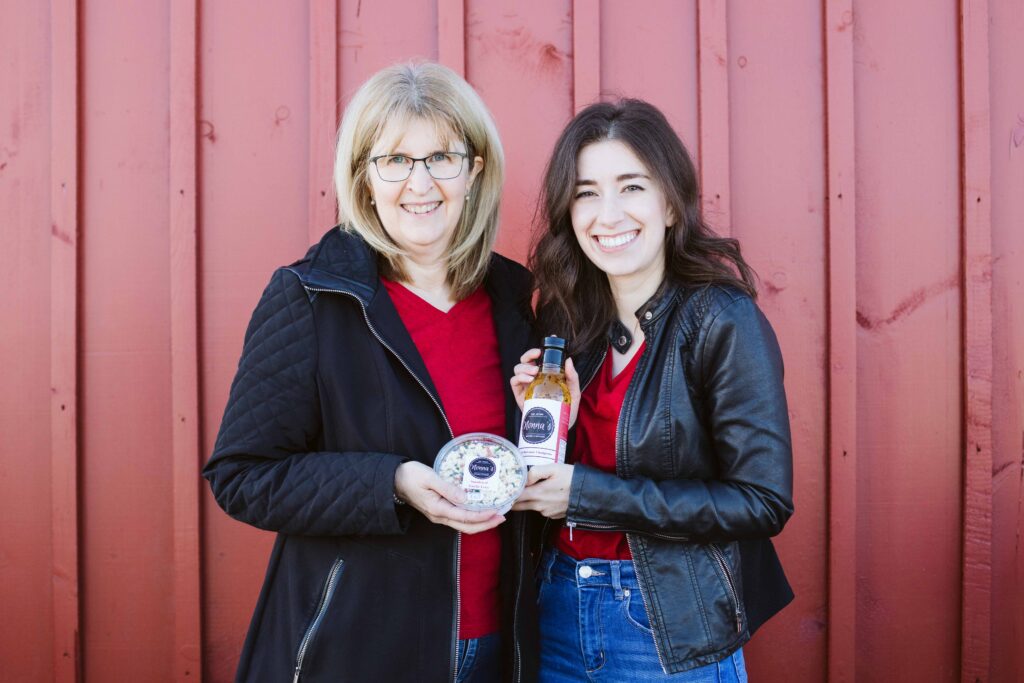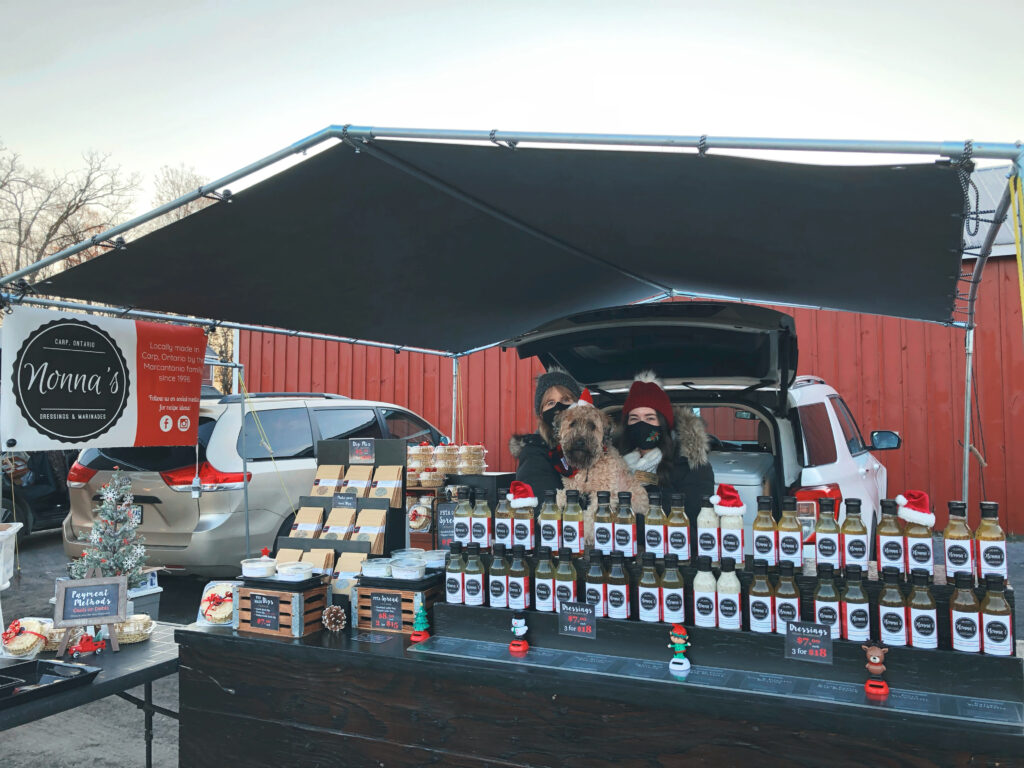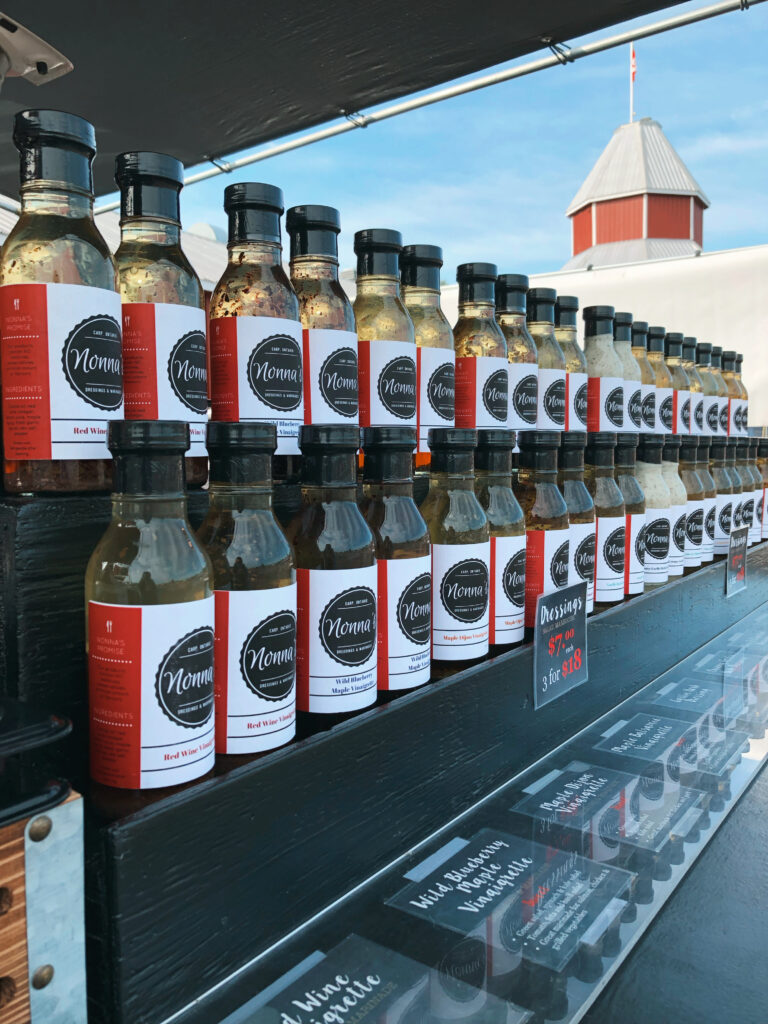 Ran out of your favourites?
Find us at the Carp Farmers' Market every Saturday from May to the end of October or contact us!